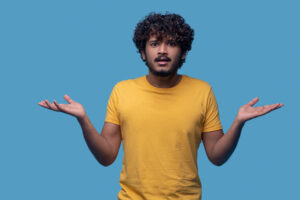 There are different treatments that take on active concerns about poor periodontal health. There are also different tools that can be used in care for patients. Our Encinitas/San Diego, CA periodontal practice relies on laser tools for many important services. Because we provide gum care with laser technology, we can make your experience in treatment more comfortable, and we can also provide a more conservative treatment that results in a faster recovery! Lasers are effective for managing an active infection as well as for use in grafting treatments that address different consequences of gum disease.
Taking Advantage Of Access To Laser Treatments
Because you have access to laser care from Dr. Kania, you can enjoy treatments for poor periodontal health that are more comfortable, offer easier recovery periods, and effectively minimize both tissue damage and bleeding. This can make an important service easier for you to undergo, and it can help people uneasy about treatment have better experiences with care. Before recommending a specific treatment approach, we can gather important information about your periodontal health by providing a diagnostic review of your gums.
What Kind Of Care Should You Pursue For Your Gum Disease?
If you have problems with gum disease that has advanced beyond gingivitis, you are at risk for serious tissue damage that can result in tooth loss. You also need to worry about the effect that oral bacteria can have elsewhere in your body after traveling through the bloodstream and reaching new areas. For those who need to manage periodontal disease, we can discuss a laser treatment that removes bacteria from teeth roots as well as infected gums. Through this work, we can take on problems with your infection and help you avoid further difficulties.
Laser Technology And Grafting Treatments
Laser tools are able to do more than just help with active periodontal infections. We can also use this technology to help patients who have experienced related conditions like gum recession and tooth loss. Laser jawbone grafting can be an important procedure before you undergo work to restore an incomplete smile with a dental implant-held appliance. Through gum grafting services, we can move tissues to their proper positions. Doing so can improve your appearance and also help you avoid issues like dental sensitivity.
Talk To Your Encinitas/San Diego, CA Periodontist About Laser Periodontal Care
Thanks to our use of laser tools, we can offer periodontal care for individuals who need to deal with the effects of a serious infection. We can also provide relief from problems like gum recession and jawbone deterioration. If you are ready to learn more about our services and how we can help you, call Dr. Kania's laser periodontal office in Encinitas/San Diego, CA, at (760) 642-0711.