Our Periodontal Specialist
Ann Mineo Kania, DDS, DMSc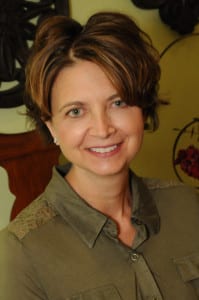 Dr. Ann Kania graduated with honors from UC Santa Barbara with a Bachelor of Science in Biopsychology. She received her dental degree from the University of California, San Francisco. While at UCSF she was selected as a Regents Scholarship Fellow—one of only two recipients of the prestigious award. Dr. Kania completed her Residency in Periodontology at Harvard School of Dental Medicine. While at Harvard, she also earned her Doctorate of Medical Science to elucidate the microbiology of connective tissue. During this training, she was awarded the National Research Service award.
Dr. Kania has been a practicing specialist in the field of Periodontics and dental implants in San Diego's North County since 1997. She has earned a reputation for providing the highest quality periodontal and dental implant care possible.
Dr. Kania continues to evaluate treatment options that improve patient acceptance, comfort and clinical results. She is a Fellow of the Institute for Advanced Laser Dentistry, as well as certified in PST™ (pinhole surgical technique) gum grafting.
Dr. Kania is one of an elite group of Board Certified Periodontists in Southern California, and in 2004 she earned the highest distinction given to Periodontists—that of being named Diplomate of the American Board of Periodontology. As a board certified Periodontist, she has achieved the highest recognition of achievement awarded to dental specialists in the field of Periodontology and dental implants.
Professional Memberships & Societies
American Academy of Periodontology
Diplomate of the American Board of Periodontology
American Academy of Osseointegration
International Team for Implantology
Fellow, Institute for Advanced Laser Dentistry
California Society of Periodontists
American Dental Association
California Dental Association
San Diego County Dental Association
Dr. Kania Specializes in:
Diagnosis and treatment of periodontal diseases (gum disease)
Gingival augmentation and gum grafts (using the Pinhole Surgical Technique)
Site preparation for restorative treatment; crown lengthening
Site preparation for and placement of dental implants; bone grafting and sinus grafting
Schedule a Consultation with Dr. Kania
With extensive experience in advanced technology and a highly distinguished career in periodontal health care, Dr. Kania is uniquely qualified to address most complex periodontal concerns in a minimally invasive manner. To learn more, or to schedule a personal consultation with Dr. Kania, contact our laser periodontal office in Encinitas/San Diego, CA, by calling (760) 642-0711.