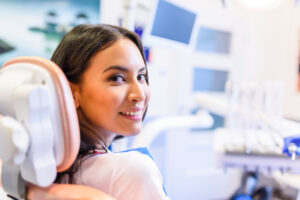 What will you gain from the right periodontal treatment? When your infection is managed properly, you are defended against potentially serious complications. Those complications include problems with tooth loss and trouble with oral bacteria that enter the bloodstream and affect other parts of the body. When working with your gums, our Encinitas/San Diego, CA area periodontal practice can make your care experience easier by using laser technology. With the right tools, we can make your time in the dentist's chair easier, and we can provide a better recovery experience. Our practice actually has more than one laser tool that we can use, which means we can further personalize services for patients who need help managing periodontal disease.
What Can Lasers Do To Help Me Deal With Gum Disease?
What does the type of tool used during periodontal treatment do for the patient experience? By using lasers instead of manual tools, we can make care more comfortable while it happens, and we can help you enjoy a faster and easier recovery. This is because lasers offer more precision and do a better job protecting healthy surrounding areas. They also minimize bleeding and make suturing unnecessary.
We Offer Laser Treatment With Different Tools
With both the REPAIR WaterLase laser and PerioLase tools, we can personalize your care and provide the right laser treatment experience for you. Each of these tools can provide more comfort and precision, and they can help you with your recovery against an active infection. The choice to use one or the other will depend on your concerns and needs as an individual patient.
Lasers Offer Support For Gum And Jawbone Grafting
Laser tools help with more than just the management of active infections. By using this technology, we also have the means to take on problems that you have with gumline recession as well as issues with jawbone deterioration. Jaw grafting treatment may be needed before you can have a dental implant put in place. With this service, we can strengthen the bone and make sure it is ready to support an implant. The gum grafting procedure can help those whose tissues have receded because of an infection, or due to another cause. In addition to helping you improve your smile, this work can make it easier for you to preserve healthy gums.
Talk To Your Encinitas/San Diego, CA Periodontist About Laser Treatment
Through laser treatment to help you manage your gum health, you can take on a potentially serious infection while still enjoying a more comfortable care experience. If you would like to learn more about how we can take care of you using advanced technology, or if there are any other questions that you have about our services, call Dr. Kania's laser periodontal office in Encinitas/San Diego, CA, at (760) 642-0711.