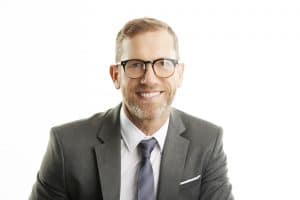 In the process of helping patients recover from periodontal disease, grafting procedures are sometimes recommended. At our Encinitas/San Diego, CA periodontal practice, we can actually use lasers to make these procedures more comfortable for patients! Laser technology offers greater precision when work is performed, and the recovery period after work is done can be shorter and easier. Jawbone grafting treatments are sometimes necessary before a patient can have dental implants placed. If your gum line has receded over time because of gum disease, we can use the Pinhole Surgical Technique to restore it while minimizing the work needed to manipulate these tissues.
Why Grafting Treatment Is (Sometimes) Part Of Your Periodontal Care
Are grafting procedures always needed to help patients who are recovering from periodontal disease? In many cases, a person's troubles with gum disease can be identified and addressed before this is necessary. For example, when it comes to replacing teeth lost because of an infection, acting quickly to provide prosthetic support can limit your risk for jawbone deterioration.
Arranging A Gum Grafting Procedure
Gum line recession is caused by more than just periodontal disease, but it is often linked to unhealthy gums. Even if your issues with receding tissues are not connected to an active infection, the problem does make you more likely to develop one in the future. With the Pinhole Surgical Technique, we can make the process of restoring your gum line less invasive! Your tissues will be carefully manipulated through a series of small holes made with lasers. By using this approach instead of treatment with manual tools, there will be no need to place sutures at the end of your procedure. We can also move forward with a reduced risk for infection after treatment, and give you cosmetic improvements you can show off sooner.
Undergoing Jawbone Grafting Before Implant Placement
Dental implants are often included as part of a person's smile restoration, as they provide valuable functional support for replacement teeth. Unfortunately, patients are sometimes affected by a lack of jawbone support, as a gradual deterioration of the bone can occur after losing teeth. If this has happened, we can use lasers to carefully perform your grafting procedure and make sure the support is there for the implant (or implants) that you receive!
Talk To Your Encinitas/San Diego, CA Periodontist About Grafting Treatment
Through the use of lasers, Dr. Kania can make many important periodontal treatments easier for patients! We can use laser technology to directly fight an infection, or we can use them to improve your experience with a grafting procedure. If you wish to find out more, please call Dr. Kania's laser periodontal office in Encinitas/San Diego, CA, at (760) 642-0711.