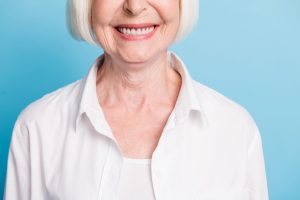 Through the work of restoring your full smile, you can enjoy renewed confidence in your smile, feel more comfortable when you bite and chew, and address oral health vulnerabilities created by tooth loss. Depending on your oral health at the time you want to discuss treatment, you may need to undergo certain services before you can move forward with prosthetic work. At our Encinitas/San Diego, CA periodontal practice, we can provide support for patients who need to address active periodontal disease, as well as those who have issues with jawbone deterioration. Through these services, we can help patients move forward with plans to restore your smile with dental implant-held restorations!
Do You Need Treatment Before You Can Proceed With Dental Implant Placement?
While dental implant placement and restoration can help many people, some will need treatment before they can proceed with work to give them back their complete smile. Addressing these issues is beneficial for many reasons. One is that qualifying for treatment that includes dental implant support will help you improve your bite function, preserve the health of your jawbone, and stabilize neighboring teeth. You also address real problems with your well-being, such as advanced gum disease or jawbone deterioration, that negatively impact your oral health and quality of life.
Using Lasers To Address Periodontal Disease
Laser treatments help you address problems with periodontal disease by both removing unhealthy tissues and directly targeting the bacteria creating trouble for your health. In addition to being a more conservative option than treatment with manual tools, work with lasers will help you heal in less time, so you can move forward with additional services to restore your smile sooner! We offer care with both our LANAP laser and REPAIR WaterLase laser.
Planning Jawbone Grafting Treatment With Lasers
If you have suffered jawbone deterioration, you can have a difficult time proceeding with treatment to have an implant placed to hold your prosthetic appliance. Through laser jawbone grafting treatment, we can resolve this problem by adding density and strength to the bone. By doing this, we can improve your chances at a successful treatment, and from there you can undergo the work of having your smile fully restored!
Talk To Your Encinitas/San Diego, CA Periodontist About Laser Care Before Prosthetic Dental Work
Through prosthetic dental work with implant support, you can regain confidence in your smile, bite and chew with renewed comfort, and reduce your risk for more problems in the future. If you want to know more about the role your periodontist can play in preparing you for dental implant placement, or if you have any other questions about care that we offer, call Dr. Kania's laser periodontal office in Encinitas/San Diego, CA, at (760) 642-0711.